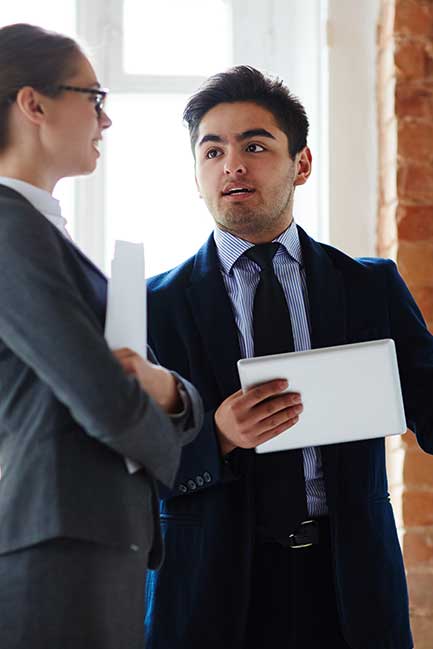 Sed ut perspiciatis under the in omnis iste natus error sit
How happy customers are with a company's products, services.
Happy client. Die opleiding wat ek van julle ontvang het was baie goed, sonder die opleiding sal n persoon dit nie maak nie .  Al die agente wat my gehelp het was goed . Altyd stiptelik met hul tyd, wat wys die agente is goed opgelei.  Oor die algemeen gaan dit ook wat die persoon insit om n sukses te maak . Maar wat Mnr Buffet sê, net 2% van aandeel kopers maak n sukses van die aandele koop en verkoop . Dit maak dat ek baie versigtig sal wees met wat ek sal koop. Sal aan die begin eers moet gebruik maak van julle om nie te verloor. Sê dankie vir Francois wat baie behulp saam was. Nogmaals dankie . Andre
Confidence booster. Excellent support! Training very motivating + helpful. I've been through most of the training and todays session we went over some of the more technical stuff which is something I thought I would never be able to understand, but luckily the team from ShareTrackin managed to convey the use for tools available.
Selfvertoue! My ervaring tot dusver was baie goed. Die span daar by ShareTrackin is baie hulpvaardig en is altyd bereid om my vrae te antwoord. Ek voel opgewonde om te kan begin verhandel op die mark en het baie meer selfvertoue want ShareTrackin staan agter my die hele pad, om my te help en die pad te wys. Die Video/webinare wat hul aanbied maak dinge ook 10 keer makliker en gee vir mens die voordeel op die mark wat ander plekke nooit kan gee nie. Dankie baie aan Sharetrackin!
Great tool with loads of assistance. ShareTrackin Encompass is an easy to use Analyses Tool. Loads of content for training as well as easy to read graphs and stats. Along with the Tool comes a great Technical/Training Team to help you with your Stock Trading Journey. All technicians I have worked with are well skilled and easy to communicate with.
We modify whole system
By dealing with data, select tools that help you automate time-consuming processes
Safeguard for Your Business
To guard, Avoid Revealing Too Much, Apply for a Provisional Patent, Trademark.
Call Us: (123)456 7890
Mail: supportyou@gmail.com